Principal's Welcome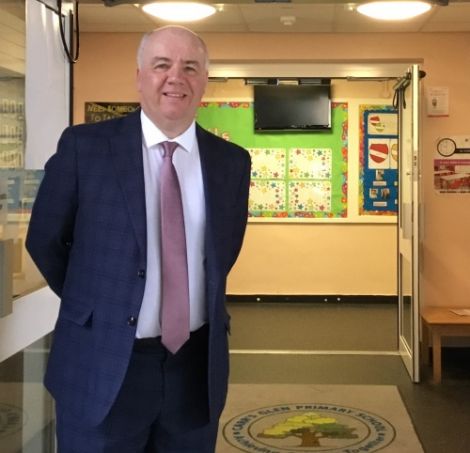 Dear Parents and Guardians,
It is with great pleasure and enthusiasm that I write this letter of introduction to you as the new Principal of Carr's Glen Primary School. As many of you will be aware, I spent many happy years at Carr's Glen Primary as a teacher and am truly honoured to be returning as Principal. Since leaving Carr's Glen I have worked as a Principal for six years both in East Belfast and in Newtownards.
I know most of the staff very well, having worked alongside them in the past and it has been great to meet the new members of the staff team. I am looking forward to meeting the pupils, parents and members of the school community at the start of this new, exciting venture.
I have five children between the ages of 15 and 24 and my wife is a primary school teacher. I am enthusiastic about sport having played both rugby and football. I also enjoy swimming and DIY. I support Liverpool FC and am hoping they win the Premiership this year.
It is my goal that Carr's Glen will be a happy, positive environment where learning thrives.
Best wishes for the year ahead
Mr J Todd
Principal
Carr's Glen Primary and Nursery School, 629 Oldpark Rd, Belfast BT14 6QX Phone: 028 9039 1286