A typical day in nursery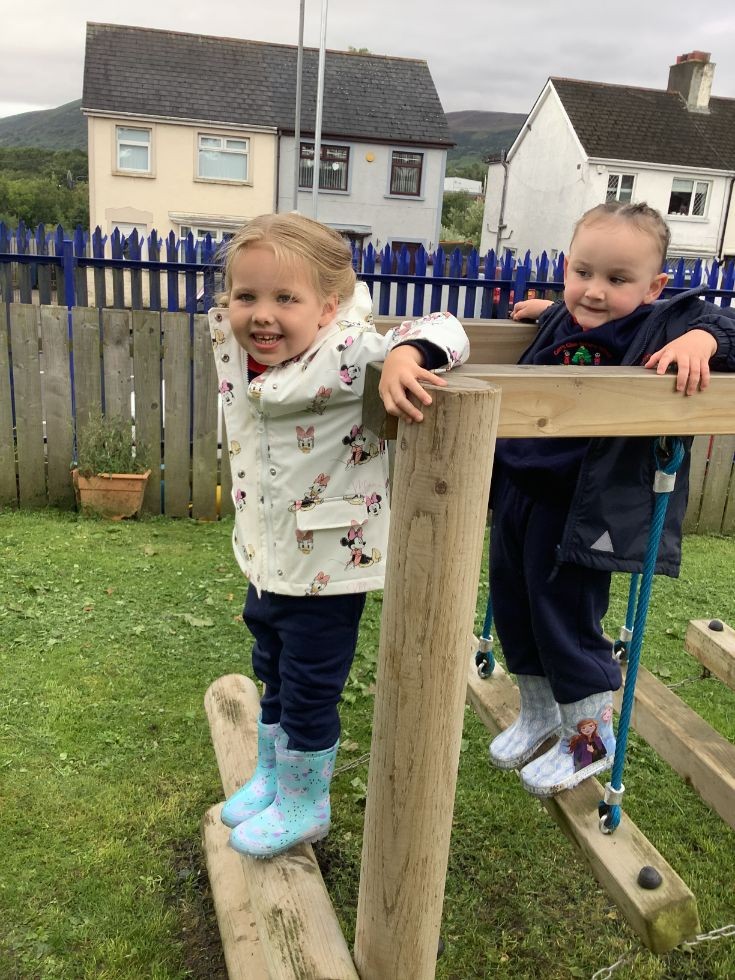 A typical day in Carr's Glen Nursery
8.55am: Doors open
Parents to bring their child into the classroom to ensure they are handed over to a member of staff.
Parents to provide wellie boots. (Self-registration)
9 -10.15: Indoor Play & Snack
Free play includes sand, water, art and craft activities, construction materials, role play areas, books, 'writing' area, tabletop etc.
Staff may be involved with a small group of children at a particular task e.g. baking, language/numeracy games, arts and crafts activity.
Running snack: children can freely access snack during play.
Tidy Up time 10.15-10.20
10.20 -10.40: Story and Rhyme sessions. Whole class.
10.40-11.30: Outdoor Play
Bikes, climbing apparatus, mark making opportunities, seasonal themed play
11.30am: Home Time
Carr's Glen Primary and Nursery School, 629 Oldpark Rd, Belfast BT14 6QX Phone: 028 9039 1286